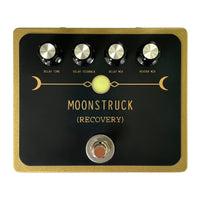 MOONSTRUCK PEDAL
(Pre-sale ends 10.9.23)
The Moonstruck pedal marries real spring reverb with a beautifully voiced analog-style delay in one simple-to-use device.
Moonstruck is what every musician craves when searching for that quintessential, authentic spring reverb sound!
Pre-order
ENDLESS SUMMER
(Yes, it has a real-spring-reverb tank inside!)
The Endless Summer is an all-analog, real spring reverb in pedal form. It features a boost allowing you to make things gritty, or go full-on over the top fuzzy and psychedelic.
Watch: Rhett Shull's 5 Reverb Pedals For Every Guitar Player and The BEST Pedals This Year to learn more.
WATCH THE NEW DEMOS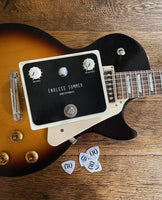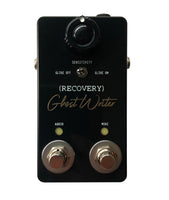 GHOST WRITER
(Audio to MIDI Device)
Ghost Writer is a pedal that transforms the notes you play into MIDI data. This means you can connect to a synth and literally play your synthesizer from your guitar. It's an essential tool for creative musicians who are on the search for innovation.
WATCH THE DEMOS
Cutting Room Floor V3 Pedal
The Cutting Room Floor was designed to emulate the sound of vintage reel-to-reel tape overdrive and echo. The V3 has been upgraded and now has independent control of the tape saturation and tape delay levels. Other upgrades include better knob placement, high-quality knobs with textured grip, a tape reel design that lights up when the pedal is on, and a smaller enclosure.
watch the demo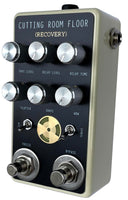 CUTTING ROOM FLOOR EURORACK MODULE
(Vintage Reel-to-Reel Tape, Echo, and Stutter)

The Cutting Room Floor was designed to emulate the sound and functionality of vintage reel-to-reel tape overdrive and echo. This module provides beautifully marred saturated tape tone, and ethereal repeats in a streamlined 6hp interface.
Buy Now
WELCOME!
Our names are Graig and Zera. We design, build, and ship all of our devices from a little workshop at our house in Seattle, Washington. We take pride in our workmanship, so you can rest assured you are getting a quality, tested device that will stand the test of time. For info on our current lead time see our FAQ page. If you need something by a specific date, please reach out and we will do our best to accommodate you! Thanks for supporting our small business. Please contact us if you have any questions!
LEARN MORE ABOUT US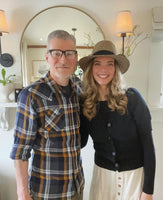 THE MYSTIC
(Semi-Modular Desktop Synth)
Make ethereal voices swirl, echo, ascend, and plunge into an ever-changing, sonic, celestial playground.
Watch the demo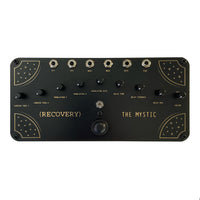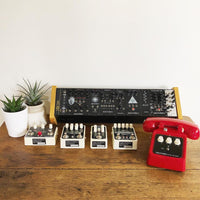 ORIGINAL TOOLS FOR MUSICIANS
Recovery Effects has been creating useful, original tools for musicians since 2009. Each device has a unique functionality with distinct, unmistakable character. Feel free to contact us if you have any questions!
CONTACT US
RECOVERY ROOM STUDIO
Our studio has provided quality and affordable recording to Seattle's independent music community for over 18 years.